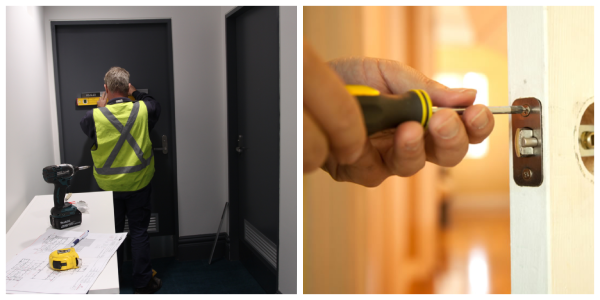 Handyman Services Sydney
Any nitty gritty requirements you might have can be instantly taken care of our adept handy man with professional experience of many years. Based out of Sydney, Australia, we have been a top player among handyman and other emergency service provider with eighteen long years of expert service record.

You can avail our services for all kinds of whether domestic or commercial. Our highly skilled handy man will take care of all your woes High pressure washing services can remove stains, paint, dirt, mud. However, reckless handling can lead to property damage. Our crew is full of seasoned professionals who can guarantee no damages and to honour your trust.

Apart from this, we also take care of stocking the site with necessary essentials, like toilet papers in case of restroom cleaning and maintenance, restoring broken glasses anywhere necessary, proper sanitisation activities, and much more. Our singular focus is on delivering the best, most cost-effective, efficient and timely service to our clients. We value the trust and time you put into us and work on creating meaningful, long-term associations and giving you the best each time. We also focus on practicing environmentally responsible decisions. To this end, our R & D team is constantly focused on coming up with the most eco-friendly methods of cleaning and maintenance activities. Our services include Electrical Maintenance, Plumbing Maintenance, High Pressure Washing, Handyman, External Maintenance, Line Marketing, Special Care and Preventive, Make-Good and Emergency Maintenance.