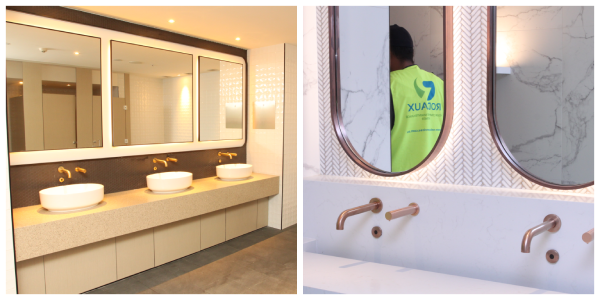 Commercial Maintenance Services
If your commercial establishment is in need of maintenance and cleaning services, look no further for you've come to the right place. We, at Rodaux, value our clients above all else. Based out of Sydney, Australia, we have been a top player in this field with eighteen long years of expert service record.

We extend our services to any and all kinds of commercial properties, like offices, schools, malls, restaurants, etc. Our crew is adept at repair works, cleaning activities, and any other kind of maintenance services, including line marketing, emergency maintenance, plumbing, electrical or other requirements.

Apart from just repair and cleaning works, we also take care of stocking the site with necessary essentials, like toilet papers in case of restroom cleaning and maintenance, restoring broken glasses anywhere necessary, proper sanitization activities, and much more. Client needs are at the center of our all-round approach to professional maintenance work. We endeavor to deliver everything the client expects and then some. And all this will be done within an affordable budget, on a tight schedule, and through eco-friendly procedures.

Our services include Electrical Maintenance, Plumbing Maintenance, Carpentry Maintenance, High-Pressure Washing, Handyman, External Maintenance, Line Marketing, Special Care and Preventive, Make-Good, and Emergency Maintenance.